It has been some time since we returned from our trip to Nepal – unfortunately, I had to come back earlier than the rest of the team. Nevertheless, my journey to Nepal was incredible. It was amazing how a group of 12 bright minds from different corners of the world -5 AITM students plus 7 Aalto students- got together for almost 2 weeks to work on a meaningful project such as social reconstruction of communities after disasters.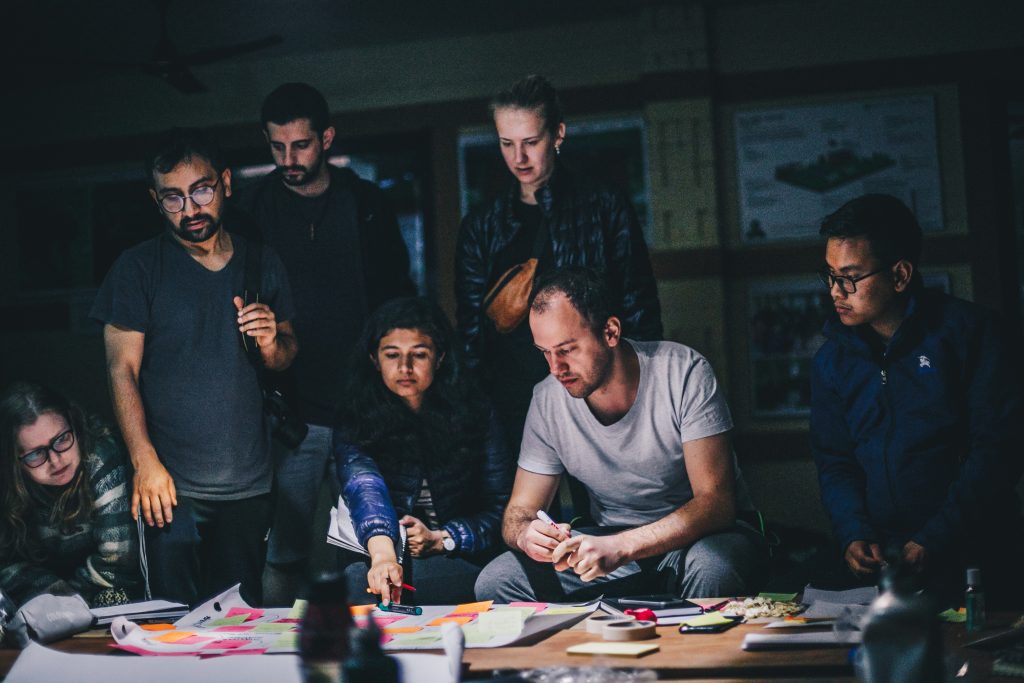 Every day we pushed our open-mindedness and optimism to the limits: we had bright and foggy mornings with the rooster crowing; we brainstormed and ideated about everything and nothing at all; we had fun and emotional evenings where we shared our thoughts of the day; we gave ad hoc workshops where we got to know how the local children and teenagers see their village and what they wish for the future of Dhungentar; we took part in a wedding where we had the opportunity to dance until our body asked us to stop; we had a unique photo exhibition tailor made for the villagers; and last but not the least, we had the best time together, learning with and from each other. It was truly inspiring.
But after this wonderful journey, what did we do?
Well, when we went to Nepal, we had an objective: to research the current situation of Dhungentar in regard to community resilience for disasters and community engagement between different groups within the village. During our field trip, we talked to different types of stakeholders from local villagers to NGOs' collaborators, shop keepers, the unique social mobilisers and committee's representatives. We had to put our brains together and go through all the data that we collected. What matters is not so much the quantity of data we gathered but our ability to connect the dots in a way that makes sense for us and for our audience and extract value from the information. Taking a little extra time to deeply understand and synthesize information is any day better than running faster towards the final line of conclusion.
Making everything visual will help us to communicate our findings better. I hope that these findings will show how Dhungentar is a cohesive community. These findings were translated into valuable insights that we adopted to design future scenarios where we will visualise social cohesion in the community and how can this cohesion be scalable and implemented in other communities in Nuwakot district, and maybe on a bigger scale in Nepal and perhaps somewhere else. On the other hand, if the level of cohesion is low in Dhungentar, we want to understand why that happens and create future scenarios where we show how the community can become more cohesive.
With these scenarios, we intend to inspire and provoke the locals to enable transformational action in the Dhungentar community.